Social Business
- Social Software for Business
SOCIAL SOFTWARE FOR BUSINESS
Improve productivity, make better decisions and foster innovation - this is at core of what a true enterprise strive for. And now, organisations can tap into an integrated collaboration platform to do just that.
Social Collaboration functions to empower innovation and speed up work processes by using an organisation's dynamic network of co-workers, partners and customers. Enter ISW.
IBM CONNECTIONS
IBM® Connections™ is a holistic collaboration platform that integrates email, activity and task management, instant messaging, file sharing, collaborative document editing and more into a unified solution. Your teams can access these capabilities from a personalized workspace to communicate, manage work and share tools and resources. Cognitive and analytics technologies enable IBM Connections to learn from your interactions and recommend priorities and actions.
Your business can now increase productivity and employee engagement with IBM Connections Engagement Suite — it includes IBM Connections Engagement Center, IBM Connections and IBM Connections Docs.
FEATURES and ADD-ONS
NEW – IBM Connections Engagement Suite
Activities organizes and prioritizes your work
Profiles helps you tap expertise and get answers fast
Wikis, communities, blogs and forums foster collaboration
IBM Connections Files helps you discover and share files
IBM Connections Docs enables collaborative editing
Integrated email and calendar optimize mail information
Collaboration analytics optimizes your time
Compliance add-on protects your brand
Connections Pattern and Content Manager add-ons: fast value
Engagement Center add-on consolidates workspaces
Orient Me add-on helps you work smarter
Discover more detail on the IBM website.
INCREASED PRODUCTIVITY: By searching Connections, employees are able to find experts, saved corporate knowledge, peer files and bookmarks faster.
TASK EFFICIENCY: Using existing skills and methods stored within Connections by peers, organisations can avoid reinventing processes and complete tasks in a timely and proven manner.
Maintain organisational knowledge: When employees leave, their knowledge can be retained in their Connections profile and contributions. Important company information will not longer leave with an employee.
Encourage and develop innovation: Using the collaboration tools in Connections such as Communities, Forums and Blogs, employees can draw on one anothers experience and knowledge to discuss projects and develop unique, community sources ideas.
Build relationships for business success: Employee roles and expertise are searchable, meaning relationships can be forged across role and geographic boundaries giving your organisation competitive advantage by leveraging innovation these relationships forge.
Attract future leaders: Gen Y and beyond have grown up with social media tools and are attracted to workplaces that allow them to utilise their communication skills across broad networks. They understand the tools, are quick to adapt and believe in social technology driving success.
Easy intra-organisation communication: Avoid e-mail blasts, make announcements with Status Updates or post a Blog with your latest news for all, or specific employees to view.
Develop a culture of inclusion and sharing: The tools in Connections allow sharing across your organisation to keep all, or a segment, of employees in the loop about news, projects and daily office occurances.
ISW is the leading IBM Partner for Connections in Australia. We specialise in a full service implementation of Connections, including initial consultation, development, customisation, training and support. You will benefit from our varied experience of use cases across multiple industries, deep understanding of the business value that can be achieved from Connections and our cross certification allowing us to offer IBM integration options from all IBM software brands.
IGNITION for CONNECTIONS
Ignition for Connections is a full featured, 60 day proof of concept offer from ISW.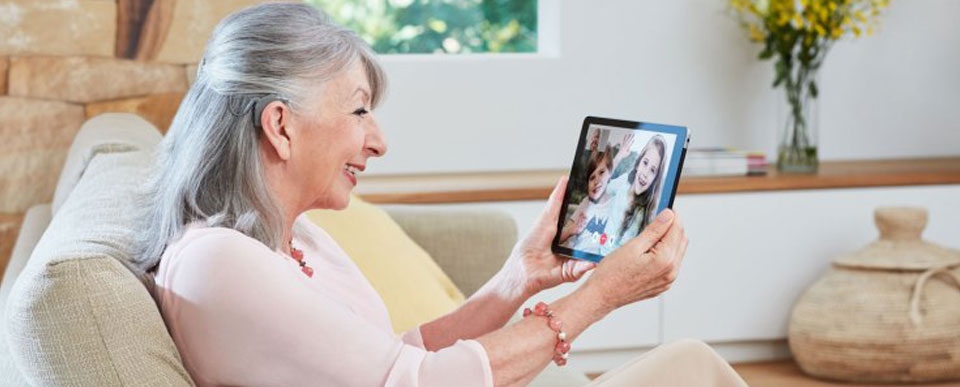 Cochlear selected ISW's proposed solution to coordinate real-time communications between their global offices. Now Cochlear's entire employment base of 2700 have the world's best enterprise social business platform, and each other, at their fingertips.
Click to download PDF >
CONNECTIONS EXPERT
Get continuous and accurate insight into user behavior in order to maximize the potential of your Connections environment.
ADOPTION
Increasing the adoption rate is a big challenge when introducing IBM Connections. ConnectionsExpert has been specifically designed to provide continuous usage and adoption insights.
It reveals approaches to accelerating adoption and is a great source for management reports.
ANALYTICS
In powerful solutions like IBM Connections, it is not always easy to access, find or even be aware of all the important information one needs in order to utilize the system to its full potential. One of the focus areas of ConnectionsExpert is to perform analytics to reveal these nuggets of vital information, visualize them and make it easy to act on the findings.
MONITORING
Ensuring the best possible user experience is of vital importance for the success of social business. ConnectionsExpert uses End-to-End monitoring to detect and visualize when performance degrades and provides historical context to assess the situation, while constant checks of the individual underlying components ensure that you are always in the know.
PROJ EXEC
Built by the Trilog Group, ProjExec® seamlessly integrates rigorous project processes directly with IBM Connections. Leverage the features of Connections to source the right project team and locate expertise and knowledge.
Being able to align IBM Connections capabilities with your projects will bring a whole new level of collaboration and management to drive successful outcomes. You can:
Search Connections Profiles directly in the project context within ProjExec
Create and track Connections Activities directly from ProjExec
Utilise Connections Files to share project documents and information
Network across and within projects using Connections Communities
Automatic updates from Connections Blogs, Wikis, Bookmarks and Profiles feed directly to the ProjExec Project Wall
ISW has partnered with Trilog Group as an Australian reseller of ProjExec.
BUZZY
Intelligent instant apps for IBM Connections and Watson Workspace. ISW is integrating Buzzy with our Kudos Suite range of software.
RELATED SERVICES
Implementation & Consultation - ISW can acquire, deploy and manage your software solution environment for complete peace of mind. We can also assist your organisation achieve maximum return on investment.
Software Value Review - ISW can perform and manage your licensing requirements.
iCare - Any Collaboration solution offered by ISW can be implemented and maintained using one of ISW's pre-purchased, cost-saving iCARE plans.